Prof. Liu Hongyi
Prof. Liu Hongyi
Shenzhen Univeristy (Shenzhen, China)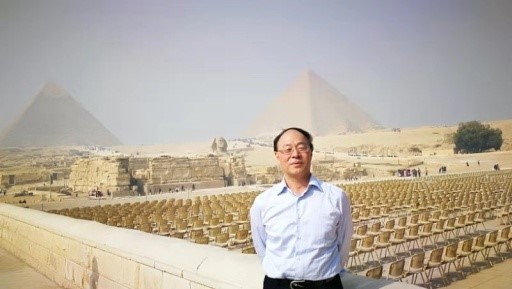 Prof. Hongyi Liu is Chairman of the University Council, President of the Jao Tsung-I Cultural Research Institute, and Director of the Institute of Comparative Literature and Comparative Culture of Shenzhen University. He obtained his BA, MA and PHD degrees respectively from Nanjing Normal University, Heilongjiang University and Nanjing University. Prof. Liu is currently the Principal Investigator of a Priority China National Research Project and an awardee of the China State Council Special Allowance.
Prof. Liu's expertise covers comparative cultural studies, Judaical culture, cultural philosophy and tertiary education studies. His major publications include The Judaical Spirit, A Cultural Approach to Judaical Literature in America, A New Study of Aesthetic Culture, The Fundamentals of Judaical Culture, Toward Cultural Poetics, Toward the Internationalisation of Chinese Higher Education, Biblical Narrations Explored, The Book of Twin Worlds, The Wisdom Book of Twin Worlds and Analects from the Book of Twin Worlds, etc. He is also author of more than 90 academic papers published in major Chinese-language journals, some of which have been reprinted in Journal of Chinese Philosophy (A&HCI) and other Israeli and Japanese journals.
In 2016, Prof. Liu was awarded Honorary Doctorship by the Federation University Australia in recognition of his prominent contribution to international cultural studies, which was for the first time conferred upon a Chinese Mainland scholar in the history of the University since its establishment more than a hundred years ago. Prof. Liu is the recipient of Huang Yanpei Outstanding University President Award, and one of "The Thirty Prominent Contributors in Tertiary Education Research for the past Thirty Years" granted by the Chinese Association of Higher Education.
Abstact: